10 Summer Activities to Beat the Heat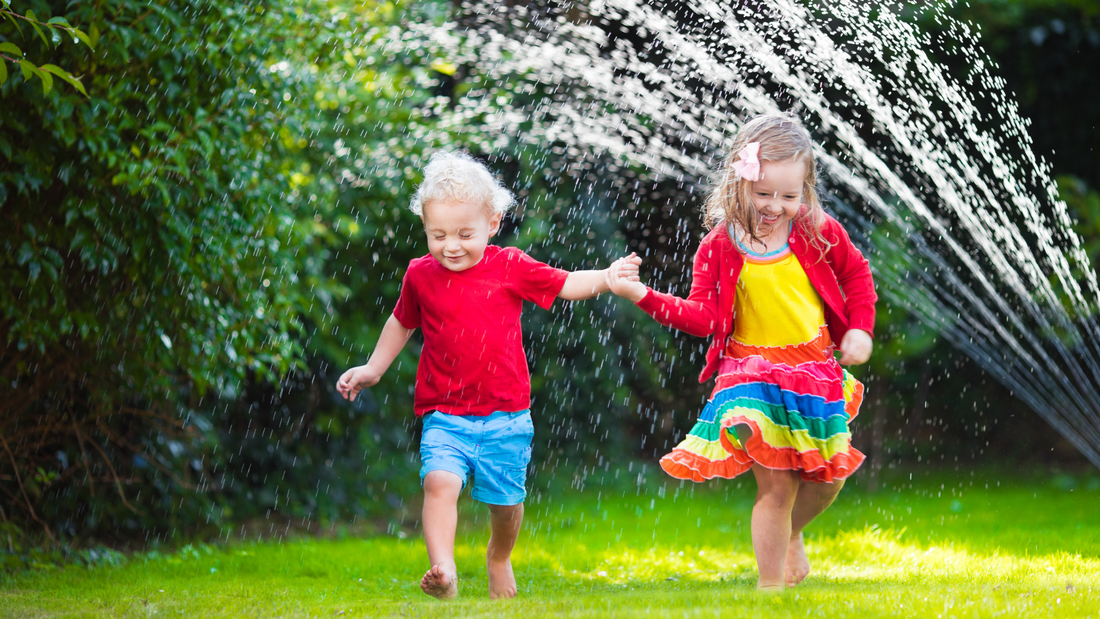 I'm from Arizona and my days revolve around child development.…so I'm an Olympic gold medalist at beating the heat in the summer!
It's the only way to survive! So, here are 10 of my tried and true activities that help those scorching summer days pass in the most fun way while also helping my kids become better problem solvers! I try to mix up exercising both large muscle groups and fine motor skills.
10 Summer Activities to Beat the Heat
LWK BOX
Obviously, the best way to beat the heat is with indoor activities! But who has the energy to plan said activities when you are just trying to survive those 90+ degree days 😅 So, since we are friends, I did the planning for you! Get a monthly box delivered to you this summer so you can beat the heat inside without having to plan or gather supplies!
HOME SCAVENGER HUNT
Up next, my kids' favorite!! We love doing scavenger hunts. In the fall and winter (remember…Arizona weather) we do most of our physical activities outside. But, in the summer we adapt and do our hunts indoors to stay cool. Click here to get a download sent to your email with a scavenger hunt and do it over and over again this summer. One page sends your kids hunting for different objects around the house and the other has them counting different items in your house! (Great number practice and problem-solving skills!)
TOY PARADE
You can go ALL OUT on this one! We like to talk about it for a couple days. We spend some time planning it. Talk about it like the event of the year! We talk about which toys are in the parade, what order they'll be in, and who will be watching. Sometimes we make tickets and hand them out to the family. The day of the parade, I pop some popcorn and set up chairs or blankets for our audience. Then we turn on some music, again this playlist would be great, and watch as my kids take their favorite toys out on display in the parade. It is loads of fun and makes for a fun afternoon of imaginative play!
SENSORY BIN PLAY
If you have followed me for any amount of time, you know my deep love for sensory bins. If you're skeptical or on the fence, hear me out! In order for it to be successful (read: clean) I set a few expectations: keep it IN the bin, keep small objects OUT of your mouth, and make it positive! I love to use this bin when my kids are doing sensory bins in groups! It's the perfect depth and size for many little ones to gather around. Check out my monthly sensory bin subscription for an easy option!
FREEZE DANCE
You may beat the outside heat with this one, but I have certainly worked up a sweat playing freeze dance with my kids! I'm sure you can all relate, but there are just some days where my kids have the MAJOR wiggles-the body movement is *constant*, but they don't want to be told to go walking or running to expend their energy! It feels like they just can't sit still. When we are having one of those days, I love to whip out this playlist and do a little freeze dance. It gets gross motor skills involved, my kids get a little worn out, and we always end up laughing. It solves the problem of excess energy without getting sunburned or too hot.
WALL MURAL
This easel paper is a constant reorder from Amazon in my house. We use it for SO many activities. This activity is one that I leave up all week long. My kids LOVE drawing, so I roll out a pretty long (5-7 ft.) strip of easel paper and tape it to the wall. Then, I get out crayons and WASHABLE markers and let them color whatever they want. Throughout the week, they can come back to it and add more and more! By the end of a week, they are usually done with it and it comes down! If it bugs you, you can put it in a hallway, their room, or a playroom. I think it is kind of fun to have out for my kids to show it to anyone who comes over. They are always so proud!
CHALK LETTER SPRAY
This one is F.U.N! Now this activity does have you spending some time outside, so make sure to use sunscreen!! Try this hack for getting it on your kids' faces without tears! Ok…now that your all sunscreen-ed up, here's what you need:
Write the letters of the alphabet on the ground or your fence. Then, call out a word and have your kids spray the letter that the word starts with! For example, if you say "TREE!" your kids should spray the letter T. Really emphasize the first letter as you say it ("t-t-tree"), to help your kids relate the sound each letter makes.
TOWER BUILDING CONTEST
Building towers is such a great skill for kids. It helps them with fine motor skills, spatial awareness, hand-eye coordination, basic logic skills, and problem solving processes. Any ordinary wooden or plastic blocks will do, we use these or these! In order to be fair, we divide the blocks evenly. I have my kids help me do this–which encourages color and shape recognition and math skills! Once the blocks are evenly divided, we have a few different challenges to complete:
Tallest tower in 5 minutes

Tallest tower with only green blocks (sub any color here)

Most colorful tower
You can add to that list of challenges. Just make sure to set expectations to avoid fighting or sad feelings with winning/losing. Check out this Instagram post for more tips on setting expectations–basically, I would let my kids know that we are doing a challenge, which means one of us will win and one of us will not. I let them know that either way, they will both get to do all of the challenges and I expect them to have fun no matter what. We talk about why it is not a big deal to win or lose because there will not be prizes involved and everyone gets to play!
BUILD A FORT
Not every mom's favorite activity, but a good one when you are avoiding the outdoors. Again, I set expectations. Rather than just letting them loose with my pillows and furniture, I get out the pillows, cushions, chairs, and blankets that I will let them use for the fort, my kids have this play couch and it makes the best forts. Then I explain that I only want the supplies I set out to be used for the fort. This is great for gross motor skills and following directions! One of the most important skills a child can practice over the summer (and especially in preparation for school) is following directions! So, work on giving your child directions in their activities so they get that extra practice!
POM POM PATTERNS
Recognizing, creating, and continuing patterns are all very important math skills that we can easily work on during the summer. In addition to building a base to improve problem solving, this activity has the added bonus of fine motor practice as well!
SUPPLIES:
INSTRUCTIONS:
Start by taping a line on your floor with painter's tape. You can make it go whichever ways you want, for added practice, I like to make zig zag lines! Then start a pattern with the pom poms on the line. Have your child grab the pom poms with the tweezers (or their fingers if this is too difficult) and continue the pattern. Then, if they are able, have them create their own patterns!