Must Read Summer Books for Kids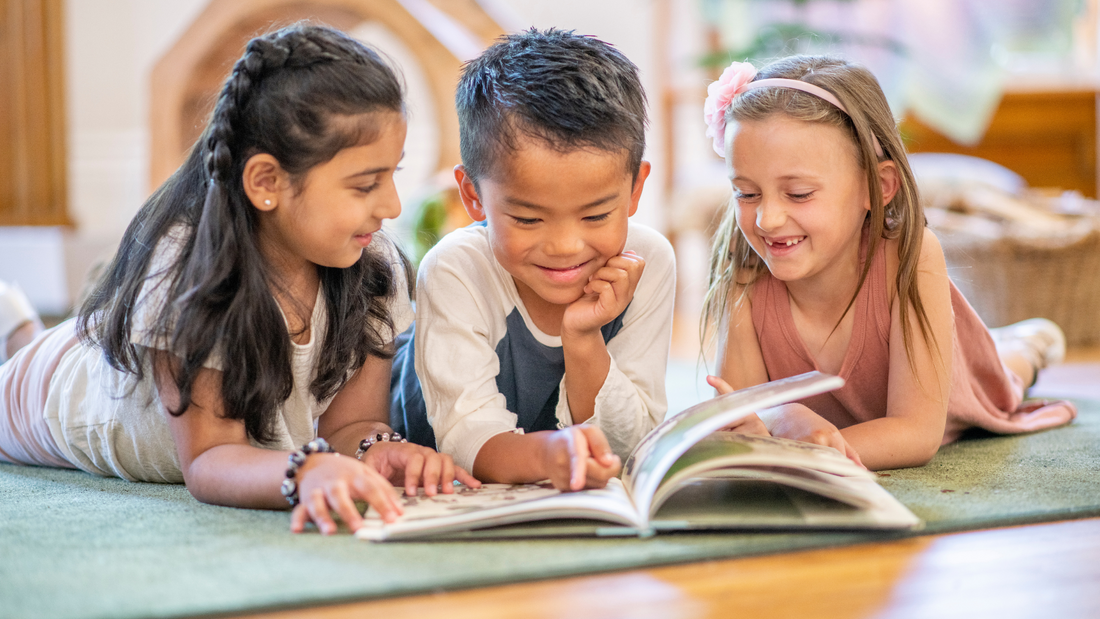 These books are some of my favorite books for early readers. Early readers are so fun because they are so excited about reading.
You want to keep that excitement going to create a love of reading for your child. In this list I have books that your child can read on their own and some chapter books that you can read with your child.
Reading aloud with your child is a great way to introduce them to new books and to practice their listening and comprehension skills. Bonus! It is so fun for both of you!
Some of my favorite memories are laying in my bed while my mom read aloud to me, or coming in after a fun recess and resting my head on my desk while my teacher read. 
First up! Books that your early readers (think kindergarteners or preschoolers) can read on their own! It is so exciting for them to be able to pick up a book at the library and be able to read it on their own. Most libraries will have a section devoted to these kind of books, let your little reader explore and choose their favorites! 
World of Reading-These are the Avengers- My boys are big superhero fans so anything with the Avengers is a must have. These leveled books are awesome because they have easy to read words and simple sentences. There is a book on basically every superhero, so pick your favorite! 
Pete the Cat-Scuba Cat by James Dean- Pete the Cat is a beloved storybook character, the I Can Read series make him accessible to your little readers too! In this book Pete is going on scuba adventure searching for a seahorse. 
Bugs at the Beach by David A. Carter- Bitsy Bee and Busy Bug take a trip to the beach to build sandcastles, play in the water, and explore!
Pink and Rex Go to Camp by James Howe- Pinky and Rex go to camp for their very first time! Pinky is so excited, but Rex is a littler nervous and just wants to stay home. Pinky helps Rex see how great it is! 
One of my very best teacher tricks is to read aloud the first book in a series. I always start with the first book and by the end of my read aloud time all of the kids are asking what the next book is and rushing to check it out first at the library. Getting your child into a series of books is a great way to create that excitement and love of reading. These are some of my favorite series for little learners. 
Cupcake Diaries by Coco Simon- Katie Brown is a middle school student who is trying to find her group of friends. She sees that other kids are feeling the same way as she is and realizes this is her chance to start something new. 
Magic Treehouse by Mary Pope Osborne- A mysterious treehouse shows up at Jack and Annie's House. The treehouse takes them on many wonderful adventures but they have to try and make it back before dark! I love these books for kids because they are quick reads and keep them interested! 
Ivy + Bean by Annie Barrows- When Ivy and Bean meet they are sure they would never be friends. But after some unexpected circumstances they become best friends, proving that you don't have to be alike to be friends. I love this story and the fun things the girls do together! 
Stink by Megan McDonald- Stink is Judy Moody's annoying little brother. He is funny and relatable. My kindergarten boys always found him hilarious! 
There are so many great books out there for little readers! Any time spent reading with your child is time well spent. Check back for more great tips on how to keep reading and literacy a part of your child's life.