My Favorite Organizational Tips For A Toddler Friendly Home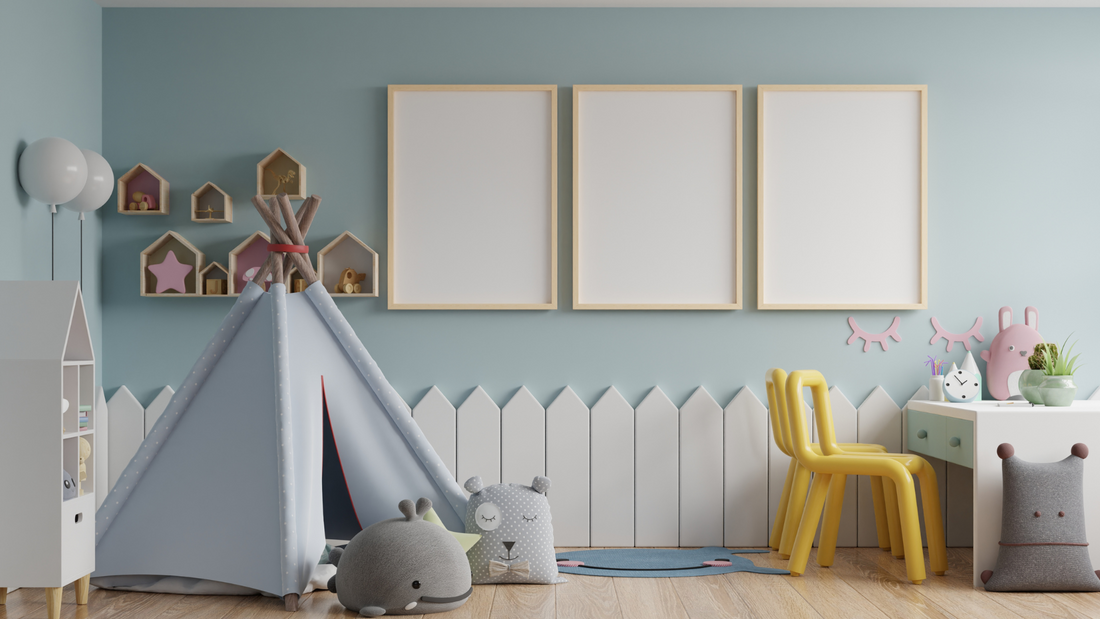 Moms, I feel your pain. Keeping a tidy home with little kids while also storing everything so it is easily accessible for kids is no easy task. But it's not impossible!
Here are some tips to help make your home both tidy and toddler friendly. With a bit of organization and discipline, you can have organized rooms that also accommodate toddlers and preschoolers!
My Favorite Organizational Tips For A Toddler Friendly Home
If you're a mom of a toddler or preschooler, you know how important it is to keep things tidy while also making everything accessible to kids. A well-organized home is a peaceful home, and cutting out the clutter makes it easier for little ones to find what they're looking for.
The key to a happy and peaceful home is cutting out the clutter. For moms, this means making sure everything in your house remains tidy while also making it accessible for kids - especially during those many hours spent playing with toys or doing schoolwork.
Here are a few of my favorite ways to keep the kids' things organized and accessible so that they can get things out and put them away with a minimal amount of help from me. (WIN WIN!!)
Toys and Books
When it comes to toys and books, it's important to ensure that they are both accessible and at the appropriate height for your child. This will help to encourage independence and prevent frustration. Arrange toys and books by category, such as puzzles, dolls, cars, etc.
This will help your child know where to look for specific items. Clear storage containers ensure that their favorite treasures will be visible, and pictures of what goes in each basket will force them to find a home for each kind of toy.
Clothing Storage
For clothing storage, consider going without a dresser! Sometimes dressers end up holding only the clothes that never get worn. Improving your closet systems can make things more visible to kids and allow them to get by with fewer clothing items overall. If you want to free up floor space in the bedroom, try using clear storage bins on shelves in the closet for clothes and accessories.
I also love these dividers for folded clothing on closet shelves. Even 2 year olds can put away laundry when the bins are labeled. Low wall hooks on the closet wall can hold seasonal jackets or they can hang the next day's outfit on hooks so they are all ready to go in the morning. No bulky, expensive furniture required!
Entryways and Coat Closets
For your entry way or coat closet, take time to install lower hooks and wall shelves so that they can hang their own backpacks and coats without help. If the hooks are too high, backpacks will end up on the floor. Moms of toddlers and preschoolers know that a well-organized entryway is essential for keeping the family organized and tidy. 
But what's the best way to design an entryway so that little kids can keep their jackets, shoes, and backpacks organized?
One important factor to consider is height. Make sure that coat hooks and shelves are at a height that is accessible for your child. Backpacks can be hung on hooks or stored on lower shelves. Bonus tip: use these or these hooks that are removable so you can adjust as your kids grow!
Arrange the entryway so that everything has a home and is easy to find. If you lack an entryway, consider removing the hanging rod from the coat closet and install shelves and hooks, which give more storage for the space than hanging rods, especially with multiple children and their hoodies, which I always feel like are reproducing themselves into more and more hoodies!
Bathroom
Dual potty training seats! They are a sanity saver for the potty training months (or, ahem, years). A dual potty seat can help make the process a little easier by providing a comfortable, sturdy seat for your child to use either on a regular sized toilet or a potty chair.
These seats typically have two levels - a smaller, inner seat for younger children and a larger, outer seat for older toddlers. Some also come with built-in steps or handles to help your child get on and off the toilet with ease.

With a little bit of planning, you can maintain a tidy home while still giving your child the independence he or she needs to grow and thrive. Hopefully this will help keep your house clean and toddler-friendly at the same time (dreamy)!
I am always sharing tips on how to make life with little ones educational, fun, and easy for mom on my instagram. Comment below with your favorite toddler home tips!